SMRT1 is a technology company transforming automated merchandising systems with a bolt-on, cloud-powered, smart vending solution.
Get Started
The SMRT1 SaaS platform provides cloud-connected dispensing of products and information while collecting real-time data and business intelligence through comprehensive analytics and reporting to facilitate informed business decisions.
We are fully integrated with USI vending machines and lockers.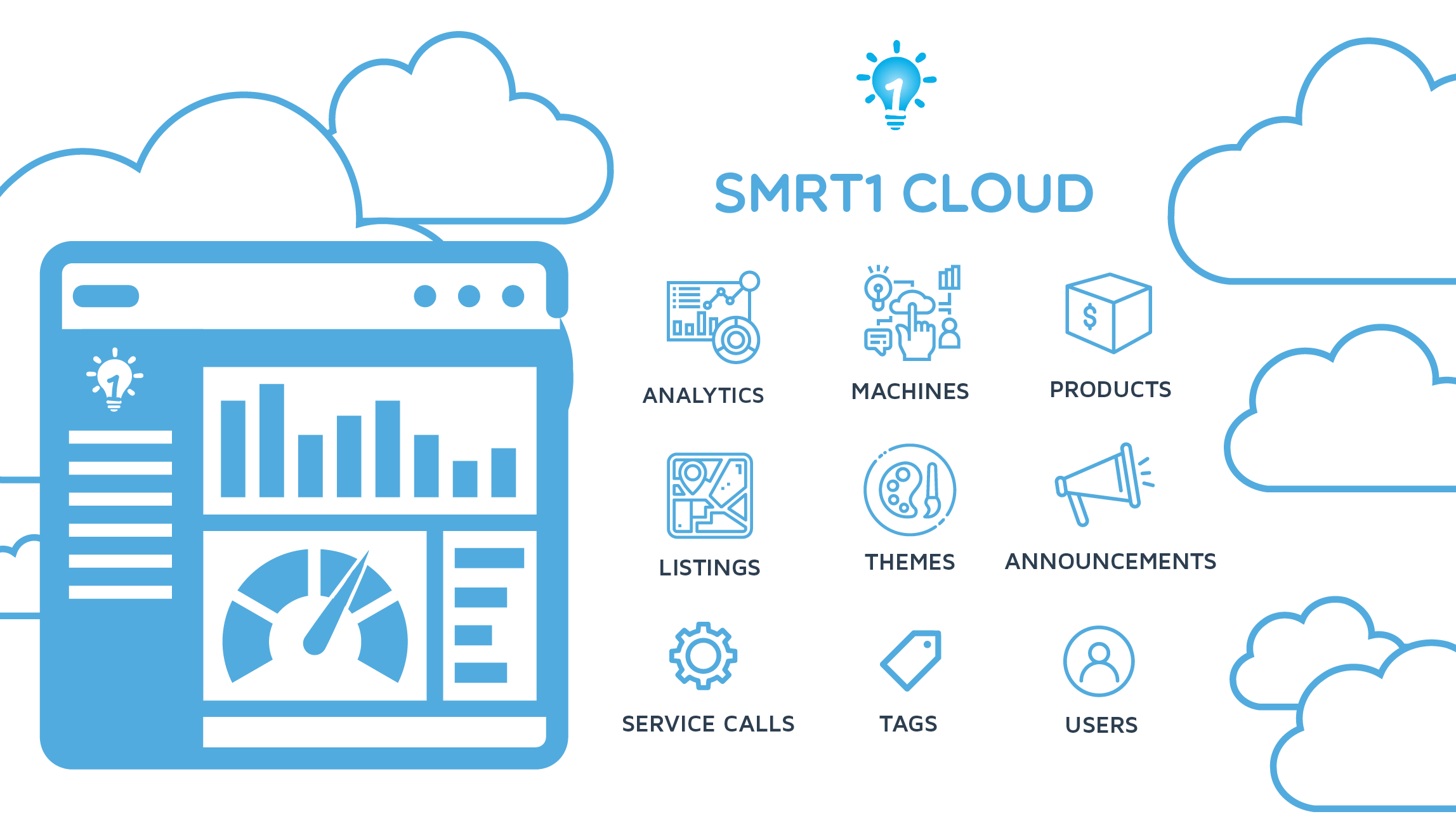 Product Features & Requirements
49″ High Impact, Infrared Touchscreen with 3-year warranty

4K graphics

i7 Intel NUC processor with 32GB Ram and 512 SSD

Integrated with Moneris Chip & PIN and digital wallets

8MP Camera, Stereo sound and microphone

SMRT1 Cerebrum Vending Machine Controller-fully integrated with USI vending and locker systems

SaaS Subscription Software

Real Time Data Collection for interaction and transaction activities

Inventory & Reporting Tools

Existing Software API Integrations

Cloud-connected for blending online and physical retail experiences

Requires 110V-15A plug and includes Cellular Data Connectivity

Outside machines can not be placed in direct sunshine and require an overhang for protection.
Nelson, British Columbia, Canada
"The SMRT1 POD gives us the base platform to provide unmatched food experiences for our partner brands. Giving our partners access to a fully autonomous SmartVending solution that can be custom designed for their brand and deployed anywhere gives us an incredible platform for our wellness solutions, and pushes us further to achieving our food accessibility goals."

Drew Munro

Up Meals
"When I saw the SMRT1 POD at the Ottawa show I exclaimed I need one of those! In 3 short months, the SMRT1 POD has serviced over 3700 client visits averaging 41 visits per day. Two-thirds of those visits fall outside 9-4 business hours, increasing the capacity and reach of the existing staff. We are so thrilled that the people who use the machine refer to it as "our machine" and have embraced the technology, we knew we needed more and have now launched a second machine in Sackville NB."

Debbie Warren

Executive Director of Ensemble Moncton, New Brunswick