Our cloud-connected SMRT1 POD is transforming self-service opportunities with powerful analytics & reporting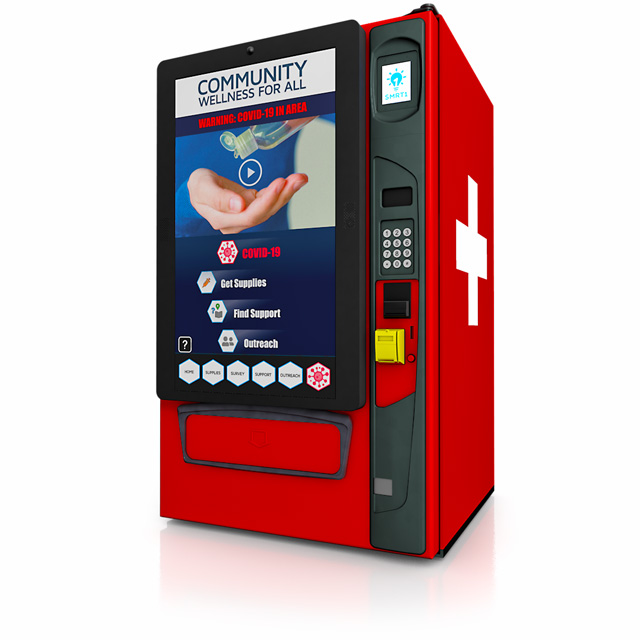 Public Health Accessiblity
Smart vending machines keep people safe by engaging and educating consumers. Thrive with data-driven policies that creates positive growth.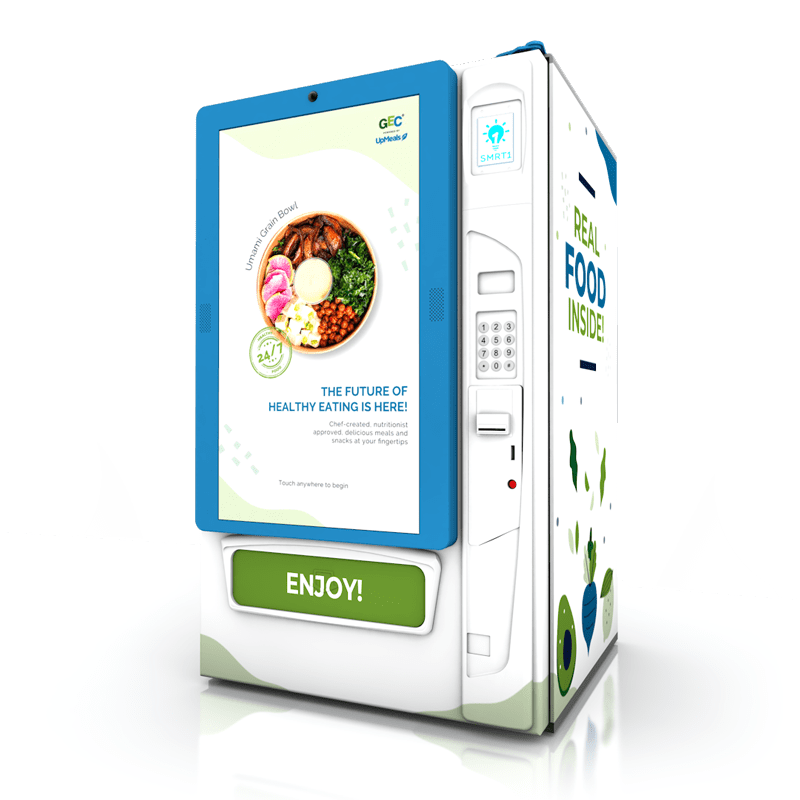 Fresh Food & Automated Retail
Operate 24/7 safely, efficiently, profitably, and with a small footprint. See the customer journey with sensors and data analytics.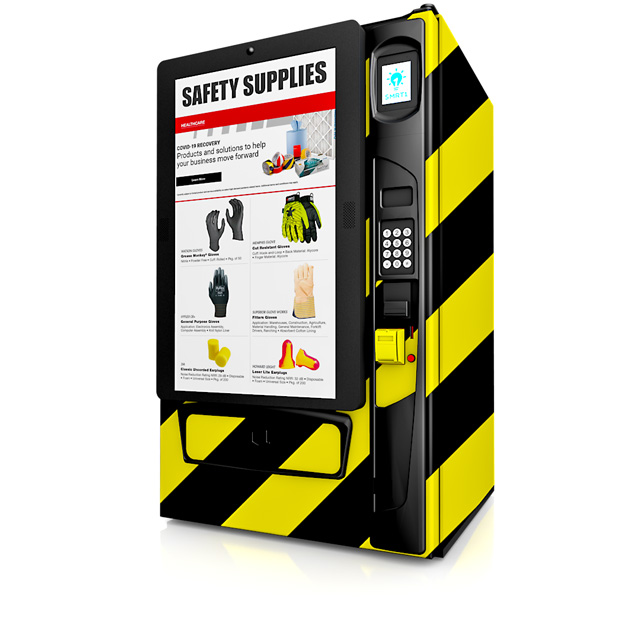 Enterprise IOT Solutions
Save on labour, track usage, manage inventory, and integrate data analytics into your ERP system.
Growth of global smart vending projected by 2022
Sales boost with a video screen versus no screen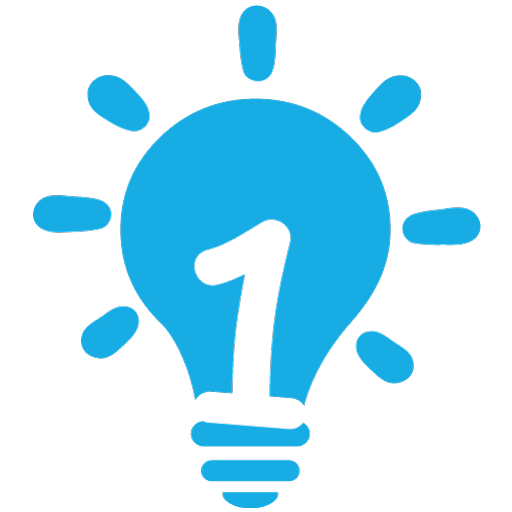 Shoppers most value BOPIS (Buy Online Pickup in Store)
Increase in cashless sellers during COVID -19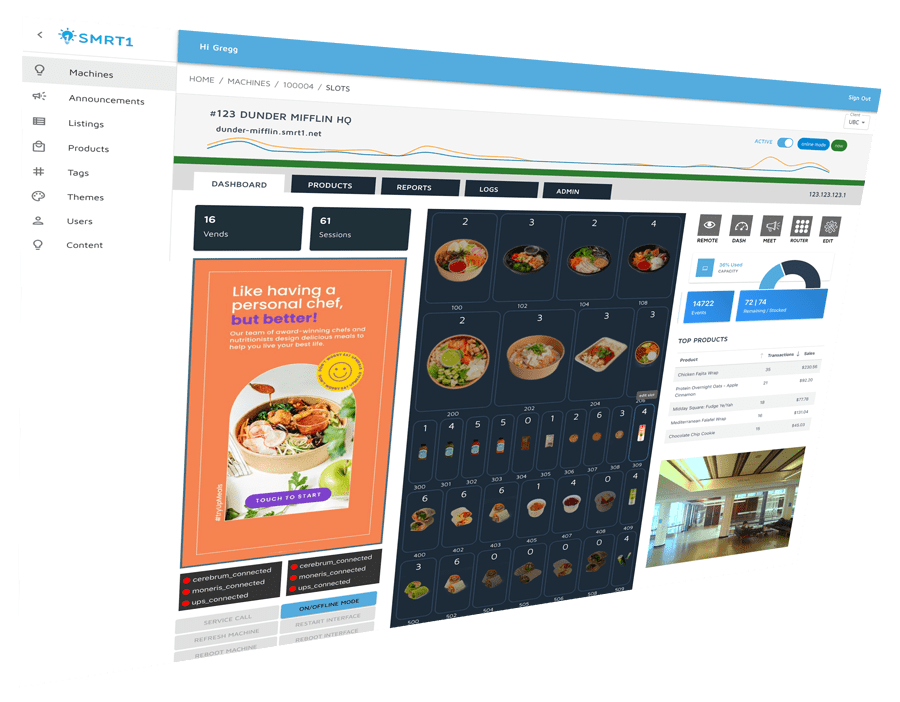 SMRT1 CLOUD
Our cloud management interface makes it easy to:
Manage your machines and products

Keep track of current inventory

Monitor important analytics

Generate useful reports

Schedule and manage service calls
The Benefits of our Smart Vending Solution
Heads Turn
Interactive
Interface
Grabs
Attention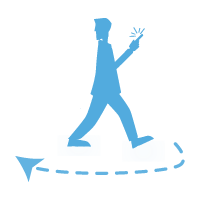 Foot Traffic
Measure
Potential
Customers
Walking By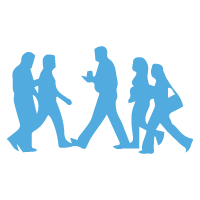 Awareness
Digital Screen
Gaze Is 2X
Longer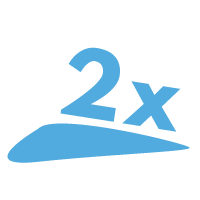 Interest
Video Screens
Engage And
Inform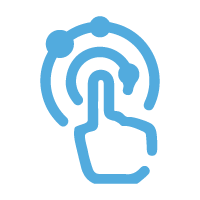 Engagement
The Longer
They Spend, The
More They
Spend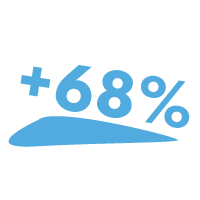 Transaction
More Ways
to pay =
Bigger
Customer
Spend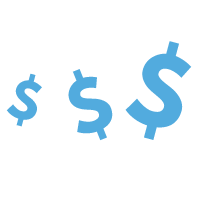 SMRT1 Technologies is a Canadian smart vending technology company. We provide subscription-based software solutions that make vending machines smart.
SMRT1 works with public health, retail, food service, smart communities, and enterprise resource planning.
SMRT1's intelligent vending solutions support safe, engaging, profitable business transactions 24/7.
Our SMRT1 POD intelligent vending solution is a bridge between face-to-face order fulfillment and online commerce. Get products to customers quickly, efficiently, and safely.
SMRT1 POD Cloud API connects to your infrastructure and delivering vital business intelligence to decision-makers.
The SMRT1 POD recurring subscription business model allows our clients to launch and scale quickly.
SMRT1 helps your project go from "prototype to launch", so you feel supported. Your SMRT1 POD solution will be a reflection of your customer needs, business goals, and industry guidelines.
We will tailor your data analytics so you gain valuable insight and avoid Big Data overload.
Our team of developers, UX specialists, and business strategists, will ensure that SMRT1 POD is a profitable operational asset.
Frequently Asked Questions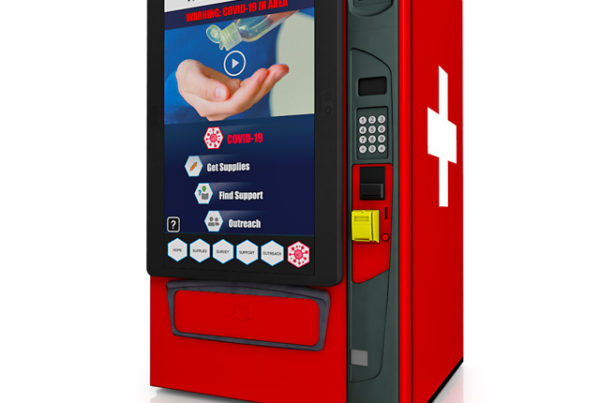 A smart vending machine is where a machine that stores and delivers the product is also connected to the Internet cloud. The marriage of traditional vending with technology allows products and services…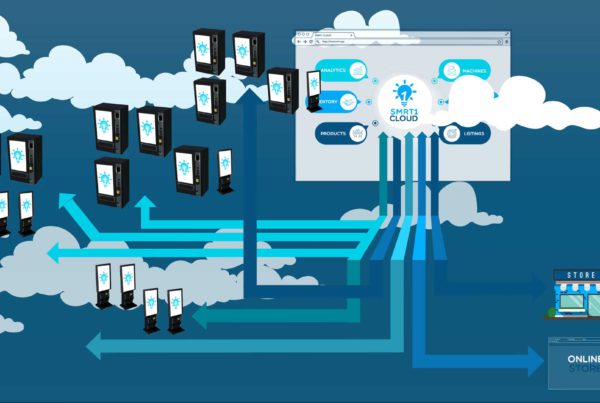 Smart vending differs from traditional vending by offering a more personalized shopping experience because the consumer's shopping preferences help to customize and guide the products they are shown. Traditional vending typically only…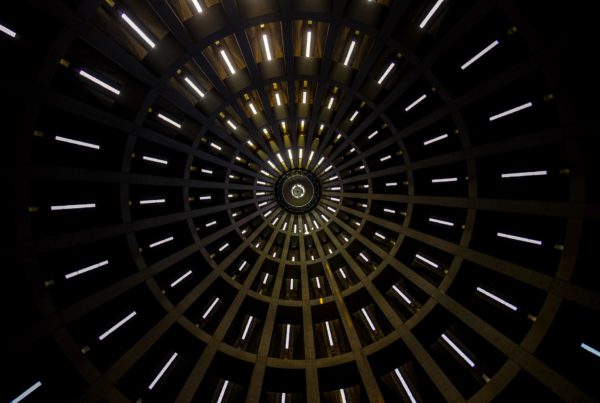 Smart vending and intelligent vending are terms that are often used interchangeably. The difference between smart vending and intelligent vending is that smart vending machines access customer shopping trends through the cloud,…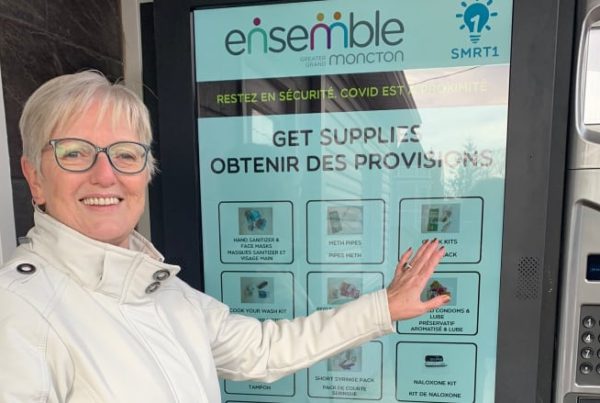 Background: The Canadian drug and substance strategy is to reduce the negative impact of substance use on individuals, their friends, families, and the communities they live in. This harm-reduction strategy acknowledges that…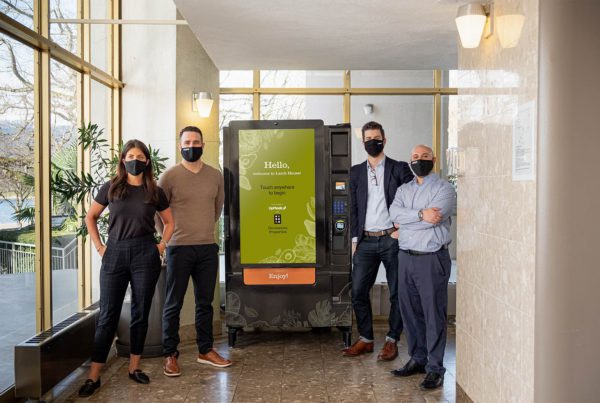 UpMeals, the leading white-label, prepared-meal solution, launched its first SmartVending machine at a residential property– Devonshire Properties' Larch Tower (Beach Towers) location in Vancouver, B.C. The newly installed machine will give the 1,000+ residents…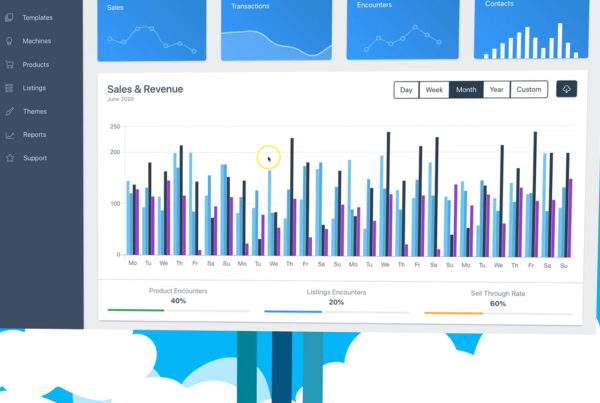 Although there are many touchscreen vending machines in the global market as seen below in the table below, there are very few smart vending machines globally and even fewer in North America.…
"The SMRT1 POD gives us the base platform to provide unmatched food experiences for our partner brands. Giving our partners access to a fully autonomous SmartVending solution that can be custom designed for their brand and deployed anywhere gives us an incredible platform for our wellness solutions, and pushes us further to achieving our food accessibility goals."

Drew Munro

Up Meals
"When I saw the SMRT1 POD at the Ottawa show I exclaimed I need one of those! In 3 short months, the SMRT1 POD has serviced over 3700 client visits averaging 41 visits per day. Two-thirds of those visits fall outside 9-4 business hours, increasing the capacity and reach of the existing staff. We are so thrilled that the people who use the machine refer to it as "our machine" and have embraced the technology, we knew we needed more and have now launched a second machine in Sackville NB."

Debbie Warren

Executive Director of Ensemble Moncton, New Brunswick