I keep marveling at the twists and turns my life has taken over the last few months. I've been growing SMRT1 Technologies for many years now and as 2017 came to a close, I knew the company was ready to leap to the next stage.
I had no idea how strong and exciting that leap would be…it ain't over yet. Not by a long shot.
All companies grow and succeed by partnering to some degree or another with other companies but technology-based companies take it to a whole new level. We all learned a long time ago to "stick to our knitting" and to focus on the pieces we excel at. Intel is know for it's processors so we use them in our Brain STEM Toolbox technology. Other big players include Goldfinger Monitors which specializes in touch screen monitors (they get the award for best name EVER for a company all about tactile technology) and Betson Enterprises. revered for vending and gaming systems. All of these companies provide elements of the Brain STEM Toolbox that allow us to scale up production quickly and efficiently while providing the people using the Brain STEM Toolbox the best experience possible.When I was invited to join Betson and Goldfinger at the recent Customer Experience Summit in Dallas to exhibit and speak at a panel called "How New Tech Enhances the Customer Experience", I jumped at the chance. It also made me think about smart vending and how technology is making that customer experience incredible.
The game-changer for vending hasn't just been the physical connection between the customer and the machine, it's been between the vending machine and Cloud Computing.
The Brain STEM Toolbox speaks to the customer as they use it and it speaks to the Internet…"The Cloud" at the same time. This is what will allow it to automatically tell the vending company when stock is low or to pull information into the shopping experience as needed. You've likely heard the term "The Internet of Things" used and the Brain STEM Toolbox is an example of this mashed up with shopping.
Imagine having a sales associate helping you who has every bit of information in the world available to share with you. Imagine that this sales associate was able to remember every interaction they've had with you in detail and to be able to marry that understanding with all of the information on the Internet to guide your purchases.
SMRT1 Technologies creates smart vending machines. This technology is available from many companies but what makes our product different is the ability to bring 7 million older vending machines into this amazing new age of customer experience.
For a vending operator with a dozen or so older machines, upgrading them can be an overwhelming prospect. The operator might wonder "What features do I need? What should I budget for and what is my return on investment if I spend all this money?" The SMRT1 Technologies' solution can help vending operators answer this question very cost-effectively. For about $5000, we can take a vending machine of any age and upgrade it to have it speak to the Internet Cloud. The vending operator can not only give their customers a better experience, they can now access reporting to show them what products move the fastest at certain times of day. If food allergies are an issue, the customer can access ingredient listings and processing specs. The operator could have a text or e-mail sent to them when stock is low and needs to be replenished. The savings from these operational efficiencies alone would mean the investment in upgrading the machine could be paid back potentially within a month or two depending on the product mix and sales velocity.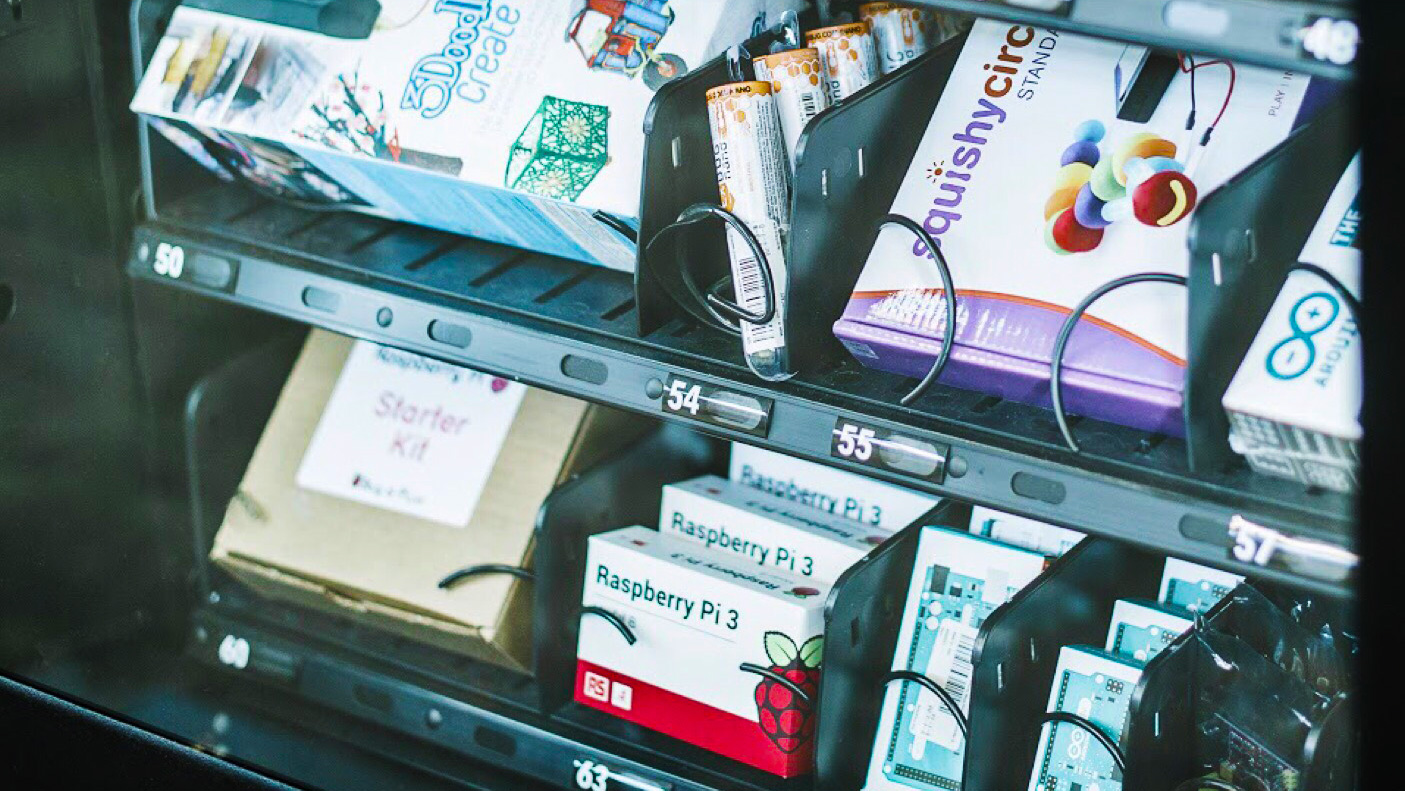 Smart Vending machines can even call the police if someone tries to break into them. They can chill your soda pop to the exact temperature you like and even tell the operator to make sure to have enough inventory because you buy one a day at 3 pm.
I was so excited to speak about all of this at the Summit in Dallas and then when I arrived back in BC, I was approached by CBC Radio to be interviewed about the Brain STEM Toolbox. The Interview is here and if you go to Time Stamp 1:05:50, you'll be able to hear the piece for a few minutes click here.

The interview gave me a chance to describe the steps in upgrading an existing vending machine. We install the 3D visual elements that allow the product to be viewed at all angles and the touch screen that lets the customer manipulate the product exploration and purchase. The cool thing about smart vending is that in spite of the fact there's state of the art technology driving the process, it's still very tactile and intimate because the customer is using touch to guide the experience.
The Summit focused on making things seamless for the customer which means they get to shop using whatever device or location they find themselves in. There was a fabulous presentation on how companies can compete with Amazon and other technology giants. While online shopping is growing in popularity, people still want to shop in stores to interact with the product and get it right away. This is where the Brain STEM Toolbox also shines. The products are right there for the customer to have immediately. Even Amazon recognizes that physical stores are important because they've bought Whole Foods to still have this connection to the customer.
I left the Interactive Customer Experience Summit truly pumped to work with our great partners to connect the Brain STEM Toolbox with business who want to grow and delight their customers in the process. I've got lots of exciting projects in the hopper and will be sharing more updates with you as we take this wild ride together.
Til next time!
Brad