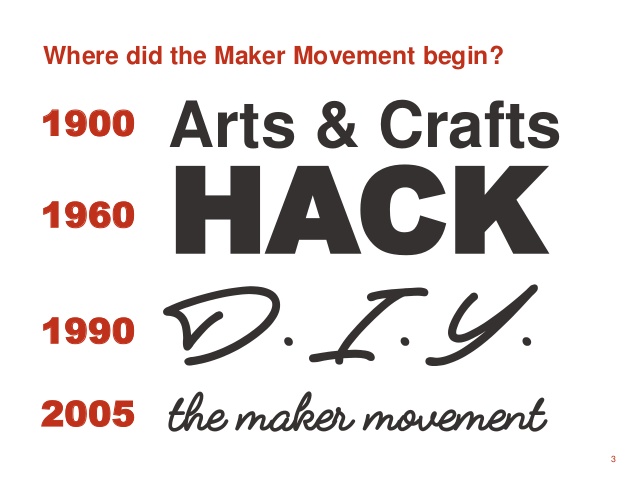 As society evolves, trends pop up. It's easy to dismiss things as being "just trends" but they are actually clues as to how we are all changing, growing and dreaming. You may have heard the term "Maker Movement" and wondered what it really means.
The maker movement is a mash-up of independent inventors, designers, software experts and traditional artisans like woodworkers and welders and graphic designers. It's about self-reliance, entrepreneurship and open-source sharing that leap-frogs over the traditional "scarcity mind-set" that can stifle innovation instead of nurturing it.
I'm so proud to be able to do what I love under these conditions. The Maker Movement is also about sustainability and not the disposable attitude that would rather discard things as soon as they begin to lose their luster. It's impossible to live here in beautiful Nelson BC surrounded by nature and not want to honour that beauty through my work. As a maker – refurbishing to keep existing equipment relevant is a major focus of what I do.
The Brain STEM Toolbox is a smart vending machine with lots of powerful technology that enables it to interact with the customer through touch screens, social connectivity and flexible payment methods that include cash, credit and a digital wallet. It takes the data it collects as people interact with it and uses that data to improve the customer interaction to provide a better and better experience. This is called "machine learning". The Brain STEM Toolbox can be created to monitor whatever additional elements are important to your business. Things like air quality, temperature, how many people pass by the machine on any given day and even and approximation of age and gender can be part of the data collection. I'm extremely proud of what the Brain STEM Toolbox has become and excited about where it will develop from here.
I'm most proud of the fact that the Brain STEM Toolbox isn't just for large businesses with deep pockets and an army of shiny new machines…ANY vending machine for any business – even with just one machine – can become a smart vending machine. A Brain STEM Toolbox.
SMRT1 Technologies offers 3 streams of service:
We supply you with the machine, the technology and the branding customized for your business for less than $10,000.
We supply you with the machine, the technology and apply your furnished brand elements for even less than the first option.
We supply you with the technology to be installed into your existing machines with or without branded elements which is even more cost-effective than the first or second options.
I love that we're able to give all kinds of businesses access to the Brain STEM Toolbox and this makes us unique in the market. A vending operator should see a nice lift in sales with the ability to take a wider range of payment methods and to guide the customer path to purchase. Even with the $10,000 full package for the Brain STEM Toolbox; a machine that sees an average of $500 per day in sales would pay that back in 20 days.
It's a sweet ROI.
An existing machine of any age can get back in the game again very cost-effectively and start being more profitable immediately. The enhanced ability to collect data will give you additional insight into your business that will strengthen your ability to grow your sales as well.
Michael Angelo painted the Sistine Chapel, carved the statue of David and studied anatomy which allowed him to create with such beauty and accuracy. Steve Jobs took Calligraphy courses where he developed an appreciation for fonts and design aesthetics that inspired him to make the Apple products so innovative and beautiful.
Life is a creative process AND a scientific process so I believe the two can't be separated.
Send me a note and let's create something cool for your business together.
Brad