The global health and wellness industry is one of the fastest growing markets of the modern world, currently valued at USD 5,243.3 billion in 2022, and is expected to reach over USD 8,057.7 billion by 2030. Now if we look across the web at the stats for the global healthcare market, which is expected to reach $665.37 billion by 2028, it becomes very evident that we the people are seeking healthier lifestyles complete with healthier choices.
So what will be the driving force to fulfill all this demand? The simple answer is digital health and healthcare. Technological innovation continues to drive us forward into a world that is more interconnected and accessible, creating more opportunities to move freely around our planet, and live lives that are customized to our personal wants and needs. As a result, the World Health Organization is making the move to digital, with strategies now in place to accelerate the global attainment of health and well-being, as part of The 2030 Agenda for Sustainable Development.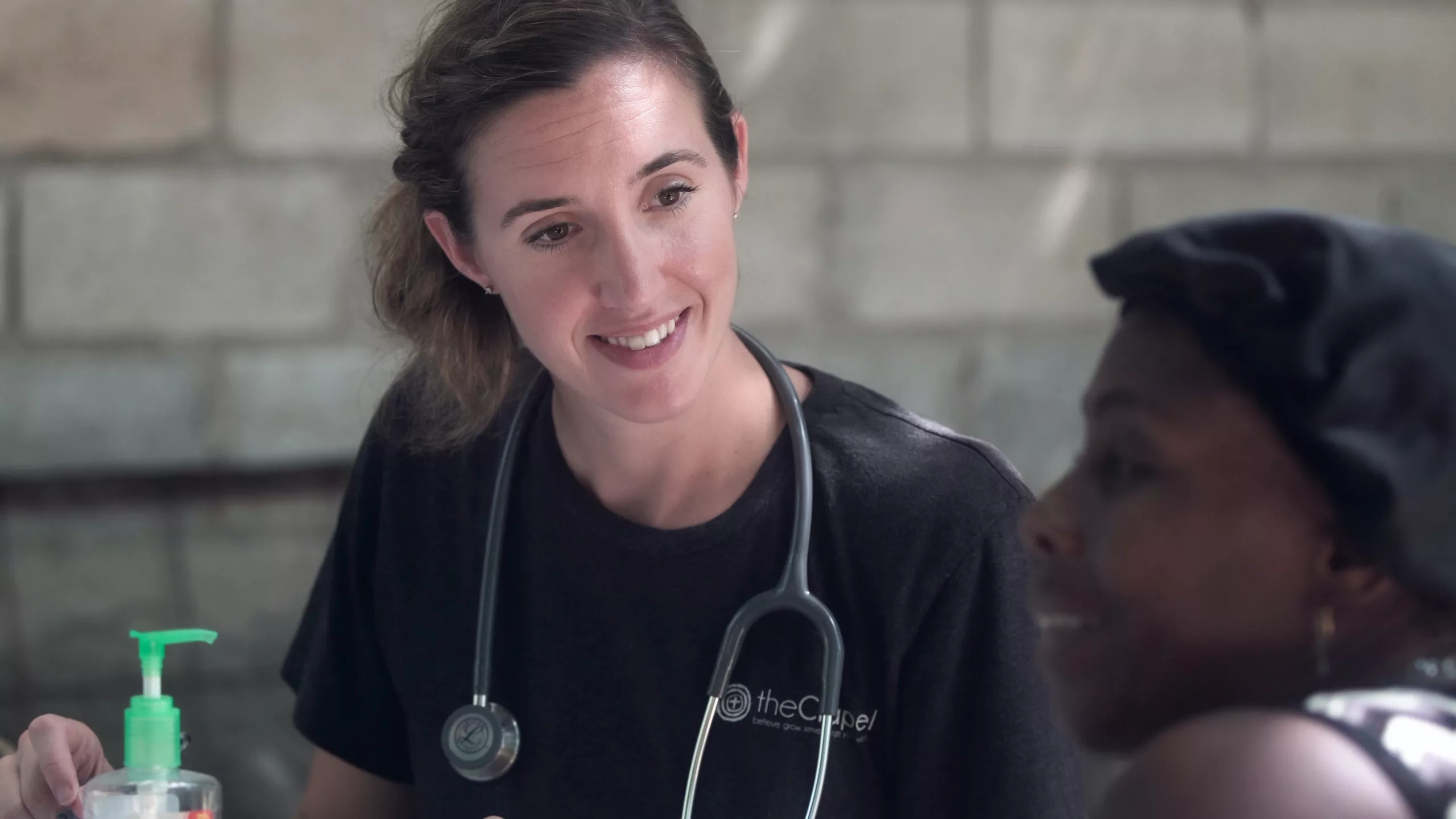 Imagine a world where no matter where you are or who you are, you can access the highest quality of healthcare 24/7! Between Apples recent launch of Emergency SOS via Satelite, connecting iPhone 14 users to emergency services where cell signal and wifi service is unavailable, and virtual healthcare services such as telehealth and tele-medicine being rolled out across the globe, the future is heading toward a more accessible, sustainable and equal direction! Which are values we share here at SMRT1 Health Technologies.
At SMRT1, our vision is to create technologies that educate, encourage, and empower the communities we serve to make healthier life choices. Our state-of-the-art cloud-based technology makes it possible to connect patients to healthcare providers across the globe, 24/7! However the power of SMRT1 doesn't just stop there, telehealth; e-health and digital health and wellness are just the beginning. Our 4ft smart-touchscreen can be strategically placed in high traffic locations such as gyms, malls, airports, condominium lobbies, college campuses, office workspaces, grocery stores, pharmacies, hospital lobbies, clinic waiting rooms, and more, to help promote and encourage healthy lifestyle choices. Our hardware and software combined can create a community healthlink to an array of locally-sourced healthy services & products. Talk about your smart city!
Imagine a large 4K touchscreen display hanging on a wall at your local gym. Sensing that you're standing nearby the screen, an interactive message pops up asking you about your fitness goals. As you interact with the machine while it asks you questions about your health and lifestyle, recommendations are presented inline. As you input data, AI technology is computing in the cloud to make an accurate assessment about the state of your health and wellness to further tune the results. In the near future you could even connect your smart fitness device to share real-time health data with these smart systems! Your data is instantly processed and you're presented with a handful of personalized options:
Telehealth: "You might be at risk for diabetes, would you like to connect to a healthcare provider to discuss?"*
Telemental Health: "Lacking sleep? Learn this breathing technique to help reduce stress and improve sleep"*
Telefitness: "Beat your personal best, book an appointment with one of our certified personal trainers!"*
*Please note that these are generalized & hypothetical examples, you can customize your messaging and services to suit your location and preferred service providers.
You select a service and before you start thinking about walking away, you're connected to a health and wellness professional/healthcare provider to discuss your health and wellness needs, or a preprogrammed service that you can interact with. If you're worried about privacy, you can connect/plugin your headset, or transfer the session to your smartphone in just a few clicks and be on your way!
The display could even recommend a range of health and fitness products connected directly to online retailers such as Amazon and Shopify for fast and convenient checkout, click & collect items from your gym's retail store, and even pre-order a smoothie from the juice bar. It can also promote branded subscription services to fitness magazines, personal grooming products, suggest recipes based on your nutritional needs, and also direct you to your nearest food market and health store to purchase the ingredients, all at the convenience of going about your day!
However, our remote health and wellness solutions can go a step further with remote product dispensing. For example, doctors will soon have the ability to not only assess and diagnose patients remotely, but also have the capability to remotely dispense commonly prescribed medications immediately to their patients. Telemedicine and telepharmacy is an innovation that is already here today, and we already have the technology ready to be deployed. Our touchscreen technology can be retrofitted onto many traditional "U-Select It" vending machines, and our cloud-based systems can easily monitor and manage an entire fleet of units all in one place.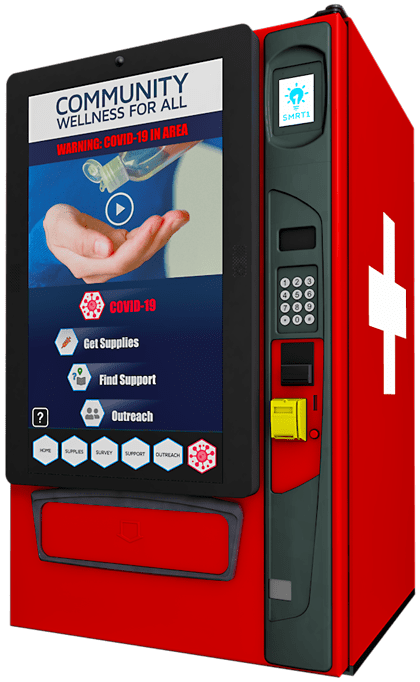 Though there may be a lot of uncertainties about deploying such technology into our communities, [imagine your own dystopian scenario here], it is our belief that if we can save people a considerable amount of time trying to get and stay healthy, they can spend more time living and being healthy. Not to mention the incredible life saving opportunities this technology presents. The accessibility alone makes it possible to connect rural communities to critical life saving products and services that were not easily accessible before. SMRT1 Health POD's are already on the frontlines of the opioid crisis with, our intelligent product dispensing units, being deployed across Canada and the US dispensing safe supplies for harm reduction and sexually transmitted disease prevention. 
These solutions can also combat severe burnout for healthcare staff as doctors and nurses could now work remotely on their own schedule, and patients can access a range of specialists almost instantly thanks to accurate AI-based diagnosis and referrals, cutting out so many tiresome intermediaries. As multiple workflow operations can be managed in one place, these remote services can significantly reduce patient wait times at walk-in clinics, and free up hospital beds for those needing intensive in-person care.
A technological future can seem daunting given the bad news we're constantly surrounded by, but beyond the few who are misusing personal data** and pushing the boundaries of what's ethical and moral, there are white hat innovations at work saving lives. SMRT1 is ready and willing to work with such innovators to implement smart technologies to improve healthcare, and put an end to cumbersome and outdated processes that potentially cause more harm than good.
If you'd like to discuss your SMRT1 Health & Wellness solution, please contact sales@smrt1.ca.
***Smrt1 Data collection is in regulatory compliance.