The NAMA (North American Automatic Merchandising Association) show in Las Vegas this past April was incredible. Last year's show really opened my eyes in terms of the potential for smart vending. It was after that show a year ago that SMRT1 doubled down on working with companies who see smart vending machines as the way to grow their businesses. As I worked the show this year and had so many great conversations with all kinds of companies from a wide variety of sectors and business models; I started thinking about the difference between "vending" and "automatic merchandising". Make no mistake, there is a difference and I believe it's this:
Vending describes what the machine does. Automatic Merchandising is a term that defines and describes what the customer gets.
NAMA's mission statement on their website reads "Bringing convenience to life…every day, every way and every where." It's a powerful sentence that truly describes how smart vending machines channel the power of the Internet to bridge online shopping with the traditional store experience.
The media loves to use over-the-top language to describe how technology is changing the way we do business. When someone reads terms like "digital disruption, digital transformation and digital innovation" — it can sound overwhelming.
We're really pointing out that vending has become what it was always intended to be…a small store that gives the customer a product, takes the payment and provides a great experience for the customer and the operator.
The challenge with traditional vending is that the experience for both the customer and the operator has historically been poor. People hear the term vending machine and quickly envision the time their change was swallowed by a machine that failed to dispense the product. The other familiar scenario was the vending machine with so many empty spots that your only option was to purchase the black liquorice nibs (who actually eats those things anyway?). Customer complaints were handled by calling the 1-800 number posted on the machine or if you worked in an office, the receptionist might have a drawer with change in it to supply refunds. Those days are gone.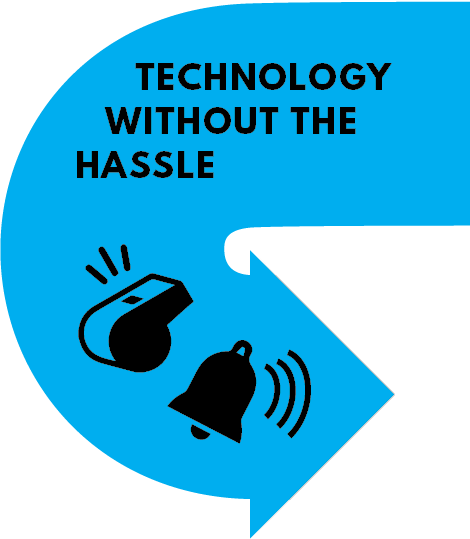 Smart vending has become automatic merchandising because the machine speaks to the customer, the operator and the Internet — seamlessly.
The operator gets reporting to show inventory levels so they can replenish stock ahead of depletion. The customer can interact with the product descriptions, get nutritional information, customer satisfaction ratings or have a personalized experience based on past purchase history. Automatic merchandising allows operators to take all forms of payment: cash, credit cards, digital wallets…the customer spend is no longer limited to the change they have in their jeans; they have access to their entire bank account.
Smart Vending provides the operators with a way to increase revenue streams by selling ad space to other businesses on their machines. Those state-of-the-art display screens allow you to show an ad for another local business. If that business creates a short video to promote a sale or new product, you can upload it easily and have it run for whatever period of time you wish.
One of the challenges I have as CEO of SMRT1 is in telling people what industry we specialize in.
SMRT1 is a company that provides technology and because every business can benefit from some form of technology, we specialize in all sectors.
If you want to stoke the creative juices around how smart vending can work for you, check out this fabulous Forbes article titled "8 Of The Most Clever Vending Machines And Why They're Strategic" The author Michelle Greenwald, wisely states "Like the proliferation of food trucks which enable entrepreneurs to reach customers in a less expensive way than traditional brick and mortar restaurants, vending machines are a more flexible and lower cost option than traditional retail. The plus vs. online selling is that vending machines encourage impulse purchase to satisfy an immediate need and also increase contextually appropriate brand awareness. It's a channel worth further consideration for firms beyond what's historically been customary."
Read the article because it does a great job of showing how smart vending machines can match customers with solutions to their problems in exactly the right time and place. It also highlights how many savvy companies use smart vending as a way to allow customers to "shop" and learn about the products even if they choose to make the purchase online or in a physical store at a later time. I think this last point is one worth pausing over.
Smart vending can be used for customers to discover and explore the products. Smart vending can be used for customers to discover, explore…and receive the products. They can receive the product right at the machine if it's stored and dispensed there or at a different location.
This process would apply where a machine is used to book a dining experience or tour for example. The operator simply dispenses the product but the purchase may have occurred at a different location. The customer journey can be bundled and unbundled in whatever sequence or combination makes sense. When smart vending machines are used as pick-up lockers, they're focused on on the fulfillment piece. The customer orders online and uses a digital code to unlock their purchase when they pick it up.
I'm so incredibly excited about the opportunities and conversations I'm having with people right now. We'd love to be part of your business success so reach out to info@smrt1.ca and we'll get to work on a solution that's right for you.